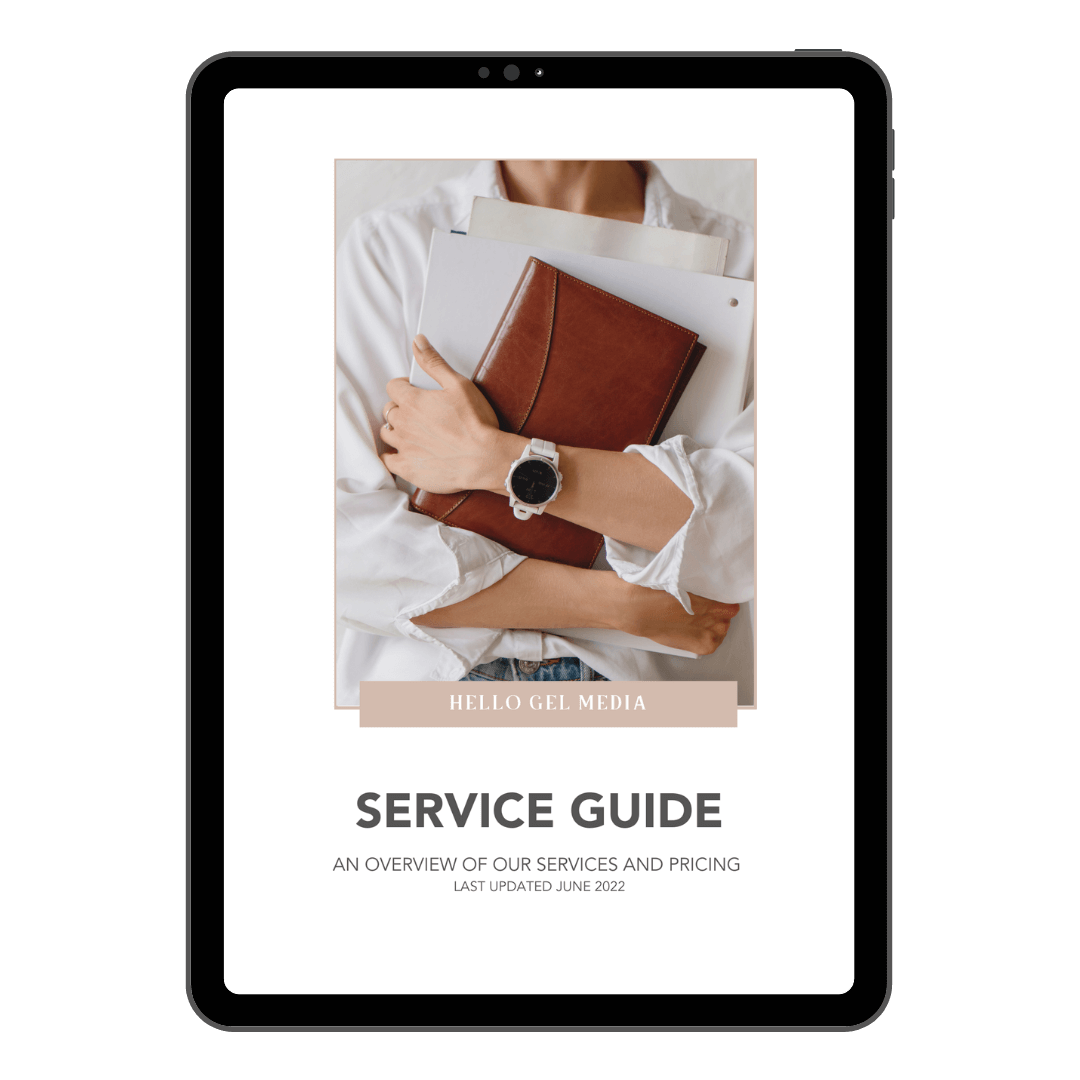 Download the Service Guide!
Want to work SMART and not hard? It's time to make the most out of your content by repurposing them!
Hello Gel Media thrives on helping coaches and creators repurpose their content into different formats and for different platforms.
Sign up below to get details on my services and pricing!